Relx Infinity - Infinite Charging
As you've probably realized by now, not all vape devices operate in the same way—and that can be frustrating when you're on the go, and your device's battery runs out. 
We've all had a vape pen or e-cigarette with less-than-stellar battery life. It seems to run out of power too quickly and at the most inconvenient times. 
It's frustrating to have a device that you have to recharge frequently. You deserve something that can keep up with your lifestyle. 
Luckily, RELX understands how important it is for vape devices to have a long-lasting battery life. Our flagship RELX Infinity delivers all the power you need. You won't be waiting on your device as its design makes it suitable for everyday use. 
The Infinity already has an ideal charging life. It will last you all day before you have to plug it in again. 
As if this weren't enough, you can also complement it with the RELX charging cases. They allow you to charge your device wherever you may be. Thanks to these accessories, you won't have to worry about your device running out of battery during the day. 
RELX's Large Charging Case
The Large Charging Case is lightweight with hinges which let it open much like a sunglasses case.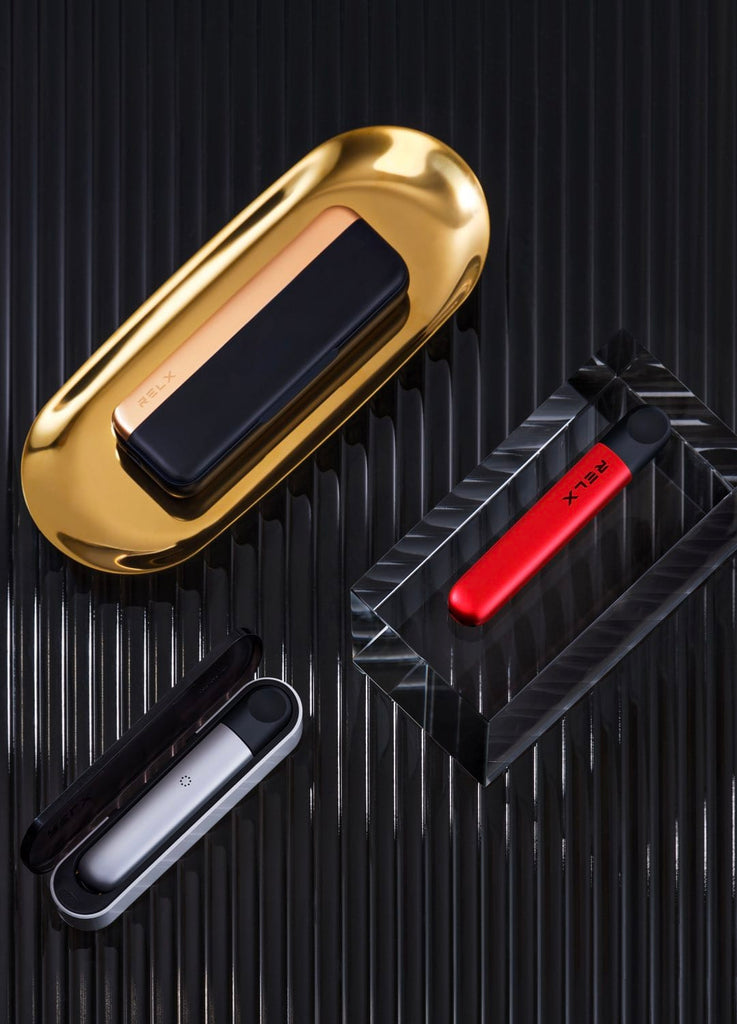 The case is durable and will protect your device on-the-go. You can rest knowing your Infinity will be safe at work, in the car, or even on a hike. With the unique charging case, you can know that your device has a stylish and clean storage space.
To use it, all you have to do is slide your device into the case. The pogo pin will attach inside and the device will vibrate once it is correctly sitting in the case. 
If it doesn't vibrate, you may have to readjust the device to reconnect. Once the device has finished charging, you push on the bottom to slide it out. 
The Large Charging Case has a Type-C charging port, making it convenient to recharge. The 1500mAh device holds enough juice to charge your Infinity device 2-3 times. This accessory is easy to take with you on-the-go. 
RELX Mini Case
The Mini Case is similar to its larger companion but more compact. It has a Type-C port and is super durable and lightweight. 
Seeing as it is smaller, it only has 1000mAH. The charge capacity is enough to charge your Infinity a couple of times before you need to recharge the case. 
The slightly smaller size might be the better option if you are tight on space. Regardless, either the Large or Mini Case will be a great addition to your Infinity device.